It's the late May Bank Holiday Monday and for once I'm blessed with light. Grabbing my chance and my camera kit I return to Queen's Park in the evening to shoot video of the Scottish Poetry Rose Garden and the viewpoint from the hilltop close to the flagpole where a sign points out the landmarks radiating across the city.
Parked illegally at Goals, I unload the kit, passing the 5-a-siders. From here it's a short walk to the Rose Garden….
Having missed the actual explosion on the morning of Sunday, June 1st, on my way to the Glasgow Necropolis I stop to pay my respects to the demolished twin towers at Stirlingfauld Place. Between Cumberland and Gorbals Streets lies 50,000 tonnes of post-apocalyptic concrete where only a week or so ago there were two high-rises, equating to 552 homes and who knows how many inhabitants.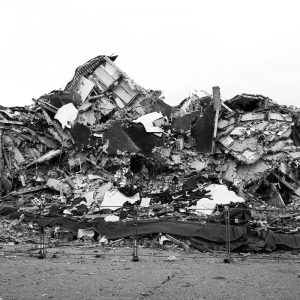 The pictures can't convey the startling…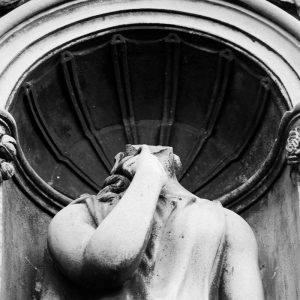 Lately I've been obsessed with numbers. Not the Lottery kind, but the numbers attached to magic and superstition. After my last trip to Camphill Earthwork and recalling the three rings drawn by Marsha, the American psychic who visited the site with Harry Bell, it occurs to me that I'm developing a small fixation. But then, who doesn't place faith in numbers? It might be phone numbers, PIN numbers, birthdays, bus numbers, even bingo – we each have our preferences…
It's July and the rain – alien, sub-tropical rain, not normal Glasgow rain – is so torrential and persistent it takes over a week after my walk with Ronnie Scott to return to the Necropolis to shoot material for this project. A worn-out film adage – 'you can't buy the weather' – never rang truer than during a Glasgow summer. But I'm not in the market for artificial continuity, so I have to go with what I'm given. Actuality…