From St Andrew's Bus Station, Edinburgh, I catch the 900 bus to Glasgow. The day is overcast but warm and the bus is busy with students and pensioners taking advantage of the cheap ride to the city. Long before we reach the M8, I notice a man sitting adjacent – probably in his 30s, nondescript scruffy, looking slightly troubled, but bearing no clue to his status. Reaching into his rucksack he pulls out a packet of custard creams. I…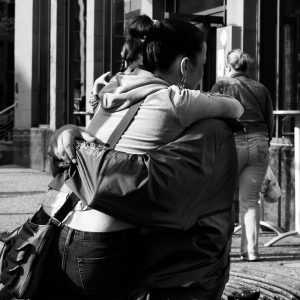 I'm watching the weather closely. One reason for living in Edinburgh is that it rains far less than in Glasgow. The three-day forecast tells me today is my best bet, so I take the 900 bus in hope of some light for my camera to bask in, although I know with Glasgow I'm taking a chance. You always are.
In the East Coast sunlight, I scan the aisles and the silver domes of the pensioners poking up from the seatbacks….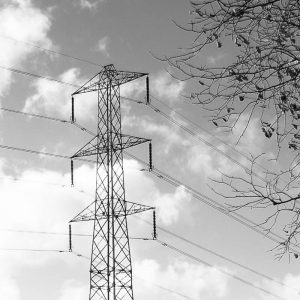 The compulsion isn't new. Whether it's urban exploration, fugueing, psychogeography or – as my mother would say – wandering like a fart in a trance, the urge to explore exerts an irresistible pull. Abandoned lunatic asylums come high on the list, as do decommissioned schools, old churches and cemeteries.
These peripatetic diversions differ from say, the study of local history or archaeology due to their random nature and apparent lack of focus. Unlike in London, where the practice of psychogeography…
Having missed the actual explosion on the morning of Sunday, June 1st, on my way to the Glasgow Necropolis I stop to pay my respects to the demolished twin towers at Stirlingfauld Place. Between Cumberland and Gorbals Streets lies 50,000 tonnes of post-apocalyptic concrete where only a week or so ago there were two high-rises, equating to 552 homes and who knows how many inhabitants.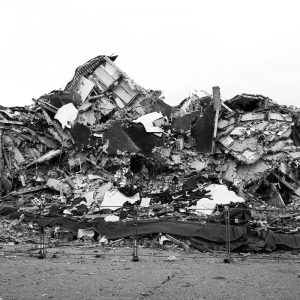 The pictures can't convey the startling…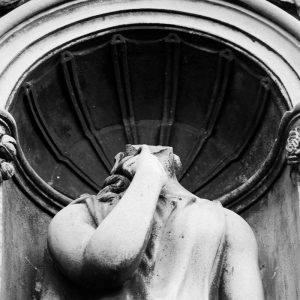 Lately I've been obsessed with numbers. Not the Lottery kind, but the numbers attached to magic and superstition. After my last trip to Camphill Earthwork and recalling the three rings drawn by Marsha, the American psychic who visited the site with Harry Bell, it occurs to me that I'm developing a small fixation. But then, who doesn't place faith in numbers? It might be phone numbers, PIN numbers, birthdays, bus numbers, even bingo – we each have our preferences…
It's July and the rain – alien, sub-tropical rain, not normal Glasgow rain – is so torrential and persistent it takes over a week after my walk with Ronnie Scott to return to the Necropolis to shoot material for this project. A worn-out film adage – 'you can't buy the weather' – never rang truer than during a Glasgow summer. But I'm not in the market for artificial continuity, so I have to go with what I'm given. Actuality…
While growing up it seemed to me that Paisley was more enlightened than its bigger, brasher neighbour. That, and its proximity to Pollok made it my playground. As a kid, on Saturday mornings I'd catch the red bus from Paisley Road West to the East Lane Ice Rink. Less than a decade later, as an art student I'd pose at punk gigs in the town's Bungalow Bar or go to movies such as Ken Russell's The Devils, banned by…